EICSB101 – 404 Pressure Plate Failures
Application
Unimog 404
Problem
Pressure Plate Failures
Cause
Incorrect Installation of Clutch Disc.

Technical Literature Outdated – Does not Apply to " Puck" style clutch discs.

Incorrect Clutch Pedal Adjustment.
Detail
It became clear that their was an inordinate number of pressure plate failures for the 404. When comparing notes with some of the seasoned military mechanics they explained that these pressure plate failures were not a common occurrence prior to the release of the Sachs puck style disc. Upon hearing this we began to question the tech information supplied in the manual in regards to installation of the clutch disc. It became clear the information in the 404 manual (specifically the clutch diagram) only applies to the Organic style circular clutch discs. Numerous people (us included) had been following the clutch diagram in the workshop manual and installing the puck style disk as the repair manual shows.
The basic problem is that the puck style disc hub protrudes farther towards the pressure plate ring than does the original organic style. Secondly, the puck disc itself has spring protrusions that will tear the finger springs right off.
Correction
If installing the puck style disk, install the thicker protruding hub towards the engine. If you already have the puck style disc installed incorrectly, double check your clutch adjustment. Adjust in such a way that when fully depressed, the finger springs will not come in contact with the spinning disc.
Picture of worn pressure plate finger springs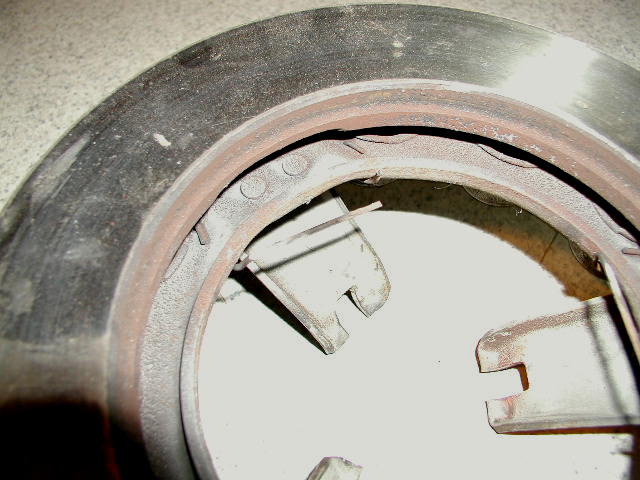 Profile of Puck Style Disc

 
Profile of Original Organic Style Disc

 
Pressure plate with Puck Style disc.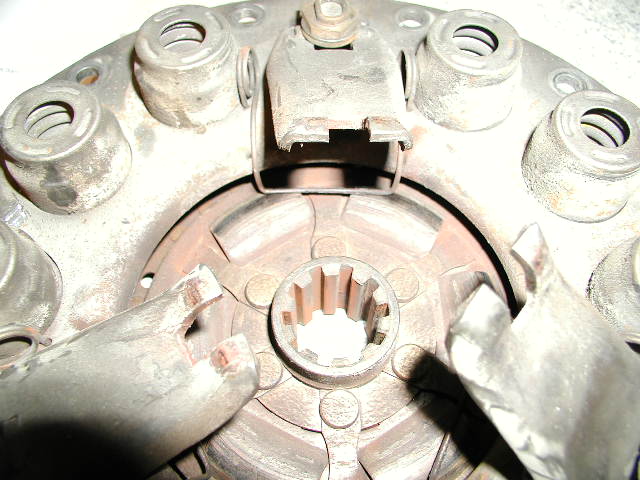 Pressure plate with Organic style disc.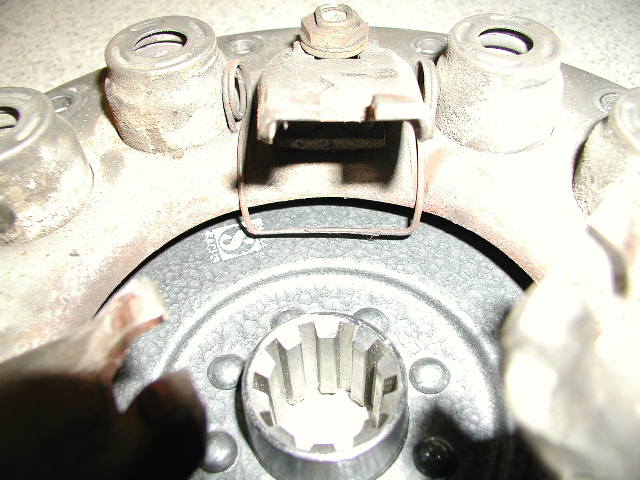 Organic disc, notice smooth hub surface. (Nothing to catch springs on when spinning.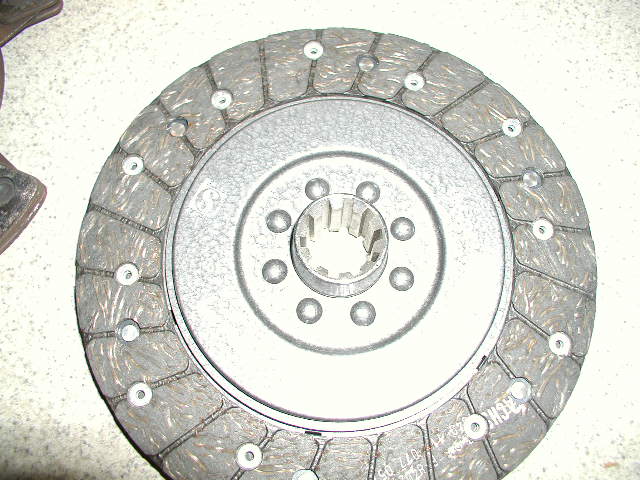 Puck style disc, notice the spring protrusions, these are the culprit for destroying the springs/fingers.